Teens have special needs when it comes to therapy.  Biology has made them feel that all eyes are upon them, so having a therapist's eyes upon them can, at first, seem unbearable. For reluctant teens, I often recommend that parents ask their teens to agree to come to counseling for four or six sessions and then decide if they will come in for more.  Young people are more willing to do things they don't want to if they know there is an end point.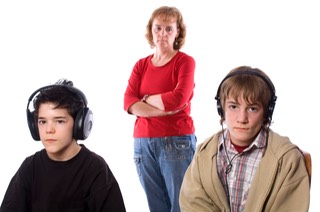 The goal of adolescence (we call it a Developmental Imperative) is to be original.  Their struggle is to find a way to be in the world in a way that they feel is important and vital.  And different from their families.  Theorist Erik Erikson called this an "Identity Crisis."
This is a difficult process which is made even more difficult if there are challenges from earlier in childhood.  Social challenges, difficulties in expressing the emotional world, impulsiveness, difficulty in dealing with anger and frustration, and so forth can make the teen's normal growth and development rocky at best.
Add to that family conflicts, divorce, social struggles and so on create an environment which makes the adolescent's task of finding an original voice difficult.
The therapist's office is a confidential place in which a non-judgemental adult helps the teen to explore social issues, aspects of personality, family relationships, motivation, and so on in a way that doesn't elicit anger and defensiveness.